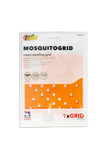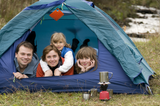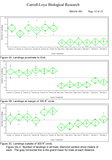 Mosquito Grid Area Repellent
Introducing the Mosquito Grid – the perfect solution to help keep pesky mosquitoes at bay while enjoying the great outdoors. Made with 100% natural active ingredients, this scientifically tested and proven product is a must-have for anyone looking to keep themselves and their loved ones safe from mosquito-borne diseases.

Not only is the Mosquito Grid effective, but it also helps provide long-lasting protection. The unique formula helps repel mosquitoes for up to 100 hours, making it the perfect choice for camping trips, backyard barbecues, and any other outdoor activity where mosquitoes are a nuisance.

What sets the Mosquito Grid apart is its natural approach to insect repellent. Unlike other chemical-based solutions, our product uses only natural active ingredients that are safe for you and the environment. This means you can enjoy the outdoors without worrying about harsh chemicals harming your skin or the planet.

We take pride in the fact that the Mosquito Grid is made in the USA, ensuring that we maintain the highest quality standards in the manufacturing process. Our commitment to quality has earned us the endorsement of the National Home Gardening Club, a trusted authority in the gardening and outdoor industry.

Don't let mosquitoes ruin your outdoor fun. Choose the Mosquito Grid for a natural and effective way to help repel mosquitoes and protect yourself and your loved ones. Try it today and experience the difference for yourself!
• No Liquids. No Mess. No Worries! • Smells Like…the outdoors! • Measures: 127mm (5 inches) long x 127mm (5 inches) wide. Colors may vary.
See our FAQ page for further information.

Bug Bam Products LLC warrants that this product qualifies for exemption from EPA registration under the Federal Insecticide, Fungicide and Rodenticide Act.
ENDORSED BY: